Good Governance For Children
We care that the leaders of today and the future are responsible individuals who adopt the principles of governance in their lives. We have met with more than 3000 students in 20 provinces of Türkiye through our Good Governance for Children Education Program.
The foundations of our social life and cultural development are laid in the family. Our communication with the family, our mother, father or those responsible for our care also shapes what kind of individual we will be. Consistent, responsible, accountable, fair, transparent, effective, and participatory relationships among family members determine our quality of life.
Our education program, which we started with the cooperation of ÖSGD for 4th-grade primary school students, consists of 7 modules. There are 3 different way to carry out the program: application of the entire program, online and, module-based.
Entire Program:
All content consisting of 7 modules is applied in the prepared order.
It is applied in 2 terms, the first half of which is in the 1st term and the second half in the 2nd term, throughout the academic year.
Online Program:
All content consisting of 7 modules is applied in abbreviated form in the prepared order.
Module-Based Program:
It is applied with children who have acquired the achievements in the "Democracy and Our Rights" and "Solidarity and Volunteering" modules, which are two of the 7 modules and constitute the basic step of the program.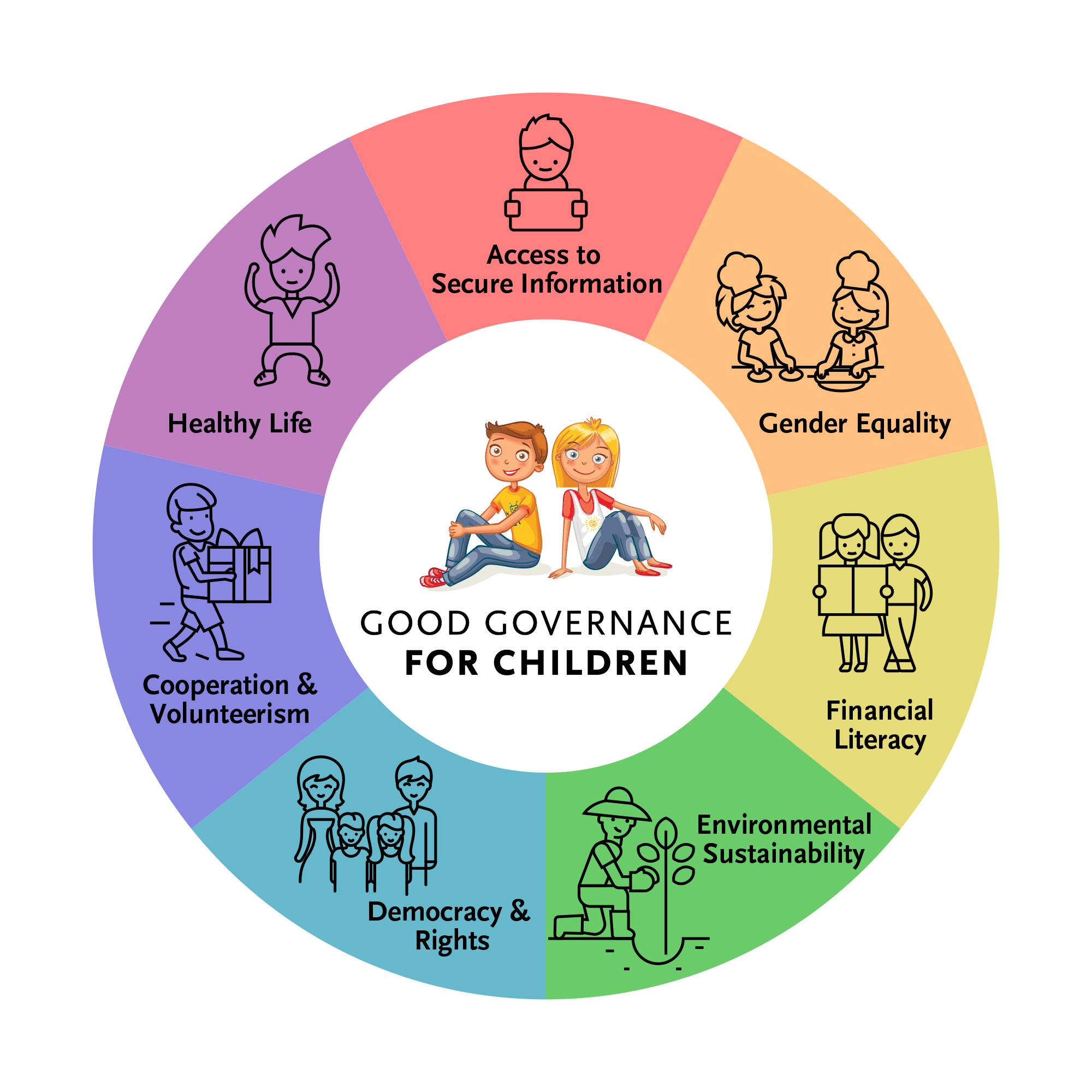 Good Governance For Children in Press